Our Faith
Chaplain Message for June 2021
This past year has been a year like no other.  Studying one subject all day, following arrows in the hallways, remaining six feet apart and wearing a mask were unwelcome changes, but we all eventually adjusted to the new ways of school.  Unfortunately, these changes were only the beginning of what would become a quiet year: no field trips, no sports teams, no clubs.  And although we grieve everything that was lost to us, we can also look upon this time with a sense of pride.  Living through this pandemic has taught us so much about resilience and overcoming hardship, which will only serve us well in the future.  As we finish off the school year in a similar fashion as last year, only seeing classmates and teachers over a screen, may we try to remember all of the life lessons these past months have taught us.  What is most important in life?  Our health, caring for others, our relationships, and our trust in God comes before anything else. 
The year has finished on a notable highlight.  Our YPI (Youth Philanthropy Initiative) is a project covered by our entire grade 9 class. This project is orchestrated from Toronto and is carried out in schools across Canada.  Students select a local charity to research and then are expected to present their findings to their classmates in a visual and creative way. Of course the students learning about their chosen charity is first and foremost, but an added bonus of this project is the $5,000 cheque given to the winning group for their charity. This year, due to Covid-19 and the extensive needs of all charities, YPI agreed to allow schools to assign more than one winner and split the money.  The winning groups this year are (in no specific order):
Ewan MacLeod representing Chapman House - Residential Hospice of Grey Bruce
Daniel Gils-Johnson representing Southwest Ontario Aboriginal Health Access Centre
Wyatt Garren representing WES for Youth
Avry Metcalf representing Habitat for Humanity
Each charity was granted $1,250 thanks to the great work done by their representative student.
Lastly, I want to wish all of our students and their families an enjoyable summer break, especially our grade 12 students who will be on to new adventures in the fall. 
I look forward to what God has in store for all of us in 2021-2022.
God bless,
Ms. Skiba
CATHOLIC VIRTUES OF DEEP CARING
CATHOLIC VIRTUES OF DEEP CARING
Though a different Virtue is focused on each month, these Virtues are part of the entire school year and are experienced and discussed in a natural and teachable moment kind of way.  With staff and students making connections, to, between and among these virtues whenever the situation may arise.
Religion and Family Life Curriculum Grade K - 8
Religion and Family Life Curriculum Grade K - 8
Catholic educators recognize that parents are the primary educators of their children in the areas of faith and morality. Faith formation begins very early in a child's life through the experiences and life lessons that are taught at home, as well as through the local parish faith community. As educators within Catholic schools, we have the privilege of supporting and complementing this formation.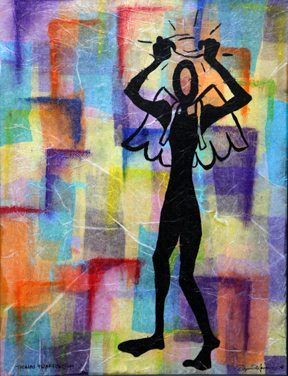 Discerning Believers/un croyant
 formed in the Catholic faith community who celebrate the signs and sacred mystery of God's presence through word, sacrament, prayer, forgiveness, reflection and moral living.
Effective Communicators/un communicateur
, who speak, write and listen honestly and sensitively, responding critically in light of gospel values.
Reflective, Creative and Holistic Thinkers/un penseur réfléchi et creatif
 who solve problems and make responsible decisions with an informed moral conscience for the common good.
Self-Directed, Responsible, Lifelong Learners/un apprenant à vie 
who develop and demonstrate their God-given potential.
Collaborative Contributors/un collaborateur 
who find meaning, dignity and vocation in work, which respects the rights of all and contributes to the common good.
Caring Family Members/un membre soucieux 
who attend to family, school, parish and the wider community.
Responsible Citizens/un citoyen responsable 
who act morally, seek and grant forgiveness and promote the sacredness of all life.
"When we graduate a student,
 we don't ask "what did you learn?", but "who did you become"?
 ~ Sister Clare Fitzgerald ~