Our Faith
LENT 2021
Lent is the 40 day period (minus Sundays) leading up to Easter.  It's a time that is spent in prayer, sacrifice and almsgiving as Christians prepare to celebrate Easter with a clean heart.  Please see the attached link to find out how our St. Mary's students are practicing Lent this year.
Chaplain's Message 2021
Our start to the 2020-2021 school year was like no other...following arrows in the hallways, wearing masks and standing six feet apart.  And yet, some things remained constant.  Every day opened in prayer, laughter was heard from our classrooms where great learning continued to take place, and the ongoing appreciation for our school community was felt by all.
Even with our new restrictions, our faith continued to grow and develop as well.  Father Kuzma met virtually with each grade to answer questions and to help guide students in developing their faith.  Our grade 9 religion classes, individually, spent time at the church, gathering for a prayer service and learning the history of our St. Mary's Church.
Link to our St. Mary's parish YouTube channel: https://www.youtube.com/channel/UC4K-hWieeTxhLRsgKE9l1MA
Our Thanksgiving Food Drive and Christmas Hygiene Products Drive were also very successful as our staff and students donated over 800 items per Drive.  Donations were distributed by St. Mary's Church to OSHaRE, Safe 'N Sound, and the Mental Health Outpatient Unit at the Owen Sound Hospital.
We also continued to come together virtually as a school community for liturgies, celebrating the beginning of the school year, Thanksgiving and Advent as well as recognizing Remembrance Day and Aboriginal Veterans Day.
We paused for Christmas Break with the expectation of returning together to school in January. 
But 2021 so far has kept us at home, learning online as we face another lockdown.  It's in these difficult times that God is calling us to trust.  After all, having faith means having trust.  We have faith that God is always with us, God knows our present struggles, yet God also knows our future.  This is where trust comes in.  We must trust in the plan that God has set for each one of us.  If we fully trust with our whole being in God's plan, we know God, even in our time of trial, will work out all things for our good.  We may not understand why these trials happen and we may have difficulty conceiving how anything good could come from these experiences, but we can rest peacefully in the assurance that God is in control.  


Let's pray:
Trust in the Lord with all your heart,
    and do not rely on your own insight.
In all your ways acknowledge him,
    and he will make straight your paths. -- Proverbs 3:5-6
In the name of the Father, and of the Son, and of the Holy Spirit. Amen.
Heavenly God,
You know our world is hurting right now and we turn to You in our time of need.  
We pray for all those on the "front lines" who are working hard to protect our health and safety.  We pray for our country's leaders who have to make difficult decisions in order to keep us all safe.  We thank You for all of these people who care for us.
We pray for us, the families of St. Mary's.  We pray for spiritual strength.  May our worries be replaced with a peaceful and calm mind, knowing You are in control.  You are our strength and our shield.  Our hearts trust in You.
We pray this in Your name.
In the name of the Father, and of the Son, and of the Holy Spirit. Amen.
Pink Shirt Day, or Anti-Bullying Day, is celebrated in countries around the globe on February 24th.  But did you know that Pink Shirt Day originated in Canada?  In 2007, a grade 9 boy in Nova Scotia was harassed by some of his classmates for wearing a pink shirt on his first day of school.  Two senior students saw what was happening, and decided to take action.  They went out, bought a bunch of pink shirts, and passed them out to the students of their school as a way to stand up against bullying.  This year, many of our St. Mary's students wore pink to show their support for anti-bullying. Check out the video: https://youtu.be/uX-xyBswu2s
...
CATHOLIC VIRTUES OF DEEP CARING
CATHOLIC VIRTUES OF DEEP CARING
Though a different Virtue is focused on each month, these Virtues are part of the entire school year and are experienced and discussed in a natural and teachable moment kind of way.  With staff and students making connections, to, between and among these virtues whenever the situation may arise.
Religion and Family Life Curriculum Grade K - 8
Religion and Family Life Curriculum Grade K - 8
Catholic educators recognize that parents are the primary educators of their children in the areas of faith and morality. Faith formation begins very early in a child's life through the experiences and life lessons that are taught at home, as well as through the local parish faith community. As educators within Catholic schools, we have the privilege of supporting and complementing this formation.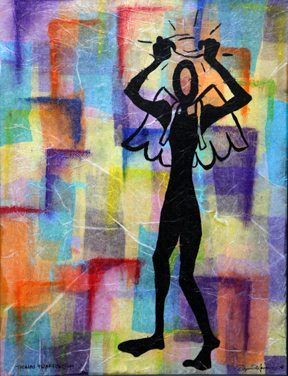 Discerning Believers/un croyant
 formed in the Catholic faith community who celebrate the signs and sacred mystery of God's presence through word, sacrament, prayer, forgiveness, reflection and moral living.
Effective Communicators/un communicateur
, who speak, write and listen honestly and sensitively, responding critically in light of gospel values.
Reflective, Creative and Holistic Thinkers/un penseur réfléchi et creatif
 who solve problems and make responsible decisions with an informed moral conscience for the common good.
Self-Directed, Responsible, Lifelong Learners/un apprenant à vie 
who develop and demonstrate their God-given potential.
Collaborative Contributors/un collaborateur 
who find meaning, dignity and vocation in work, which respects the rights of all and contributes to the common good.
Caring Family Members/un membre soucieux 
who attend to family, school, parish and the wider community.
Responsible Citizens/un citoyen responsable 
who act morally, seek and grant forgiveness and promote the sacredness of all life.
"When we graduate a student,
 we don't ask "what did you learn?", but "who did you become"?
 ~ Sister Clare Fitzgerald ~