Our Faith
Chaplain Message for May 2021
Lent Update:  
Our classes were asked to select one of three almsgiving activities to participate in for Lent this year.  The options were 1) writing "Thank you Letters" to members of our Armed Forces and mailing them overseas, 2) collecting change for the Grey-Bruce Pregnancy Centre's Baby Bottle Drive, and 3) collecting gently used clothing for the Women's Centre Grey & Bruce.  In total, 125 letters were mailed overseas, $686.35 was collected for the Pregnancy Centre, and 12 bags of clothing for the Women's Centre were collected and will be delivered as soon as it is safe to do so.  I appreciate all of our students' efforts during this time of Lent. Several pictures have been attached below.
Catholic Education Week:
This week, May 2nd - 7th, is Catholic Education Week.  It is a week-long celebration of the identity and contributions of Catholic education. We remind ourselves how blessed we are to belong to a school system where we can openly pray together and raise the name and the model of Jesus Christ.  Here is Bishop Crosby's message for Catholic Education Week 2021: Bishop Crosby's Message
Once again this year, we will be spending Catholic Education Week in our homes, during distant learning.  And although a few of our students enjoy learning in the comfort of home, most of our students and staff are eagerly awaiting our return to the classroom.  Until that day arrives, we must remain faithful in the Lord.  We know God only provides good gifts (James 1:17) and that He works all things together for our good (Romans 8:28).  And so with this in mind, let's be hopeful that better days are on the way, and that with God's love we can become better people from living this experience (Romans 5:3-5).  
May God bless you and your family.
Ms. Skiba
CATHOLIC VIRTUES OF DEEP CARING
CATHOLIC VIRTUES OF DEEP CARING
Though a different Virtue is focused on each month, these Virtues are part of the entire school year and are experienced and discussed in a natural and teachable moment kind of way.  With staff and students making connections, to, between and among these virtues whenever the situation may arise.
Religion and Family Life Curriculum Grade K - 8
Religion and Family Life Curriculum Grade K - 8
Catholic educators recognize that parents are the primary educators of their children in the areas of faith and morality. Faith formation begins very early in a child's life through the experiences and life lessons that are taught at home, as well as through the local parish faith community. As educators within Catholic schools, we have the privilege of supporting and complementing this formation.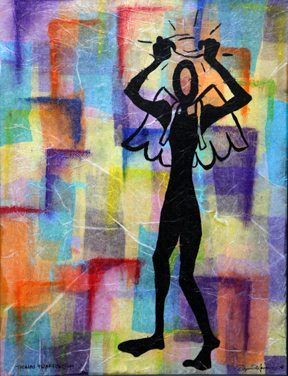 Discerning Believers/un croyant
 formed in the Catholic faith community who celebrate the signs and sacred mystery of God's presence through word, sacrament, prayer, forgiveness, reflection and moral living.
Effective Communicators/un communicateur
, who speak, write and listen honestly and sensitively, responding critically in light of gospel values.
Reflective, Creative and Holistic Thinkers/un penseur réfléchi et creatif
 who solve problems and make responsible decisions with an informed moral conscience for the common good.
Self-Directed, Responsible, Lifelong Learners/un apprenant à vie 
who develop and demonstrate their God-given potential.
Collaborative Contributors/un collaborateur 
who find meaning, dignity and vocation in work, which respects the rights of all and contributes to the common good.
Caring Family Members/un membre soucieux 
who attend to family, school, parish and the wider community.
Responsible Citizens/un citoyen responsable 
who act morally, seek and grant forgiveness and promote the sacredness of all life.
"When we graduate a student,
 we don't ask "what did you learn?", but "who did you become"?
 ~ Sister Clare Fitzgerald ~